Summer is here. Your diary is filled with various events – weddings, client events, garden parties – and you are thinking about which outfit to choose? It needs to be comfortable, but at the same time it has to underline your femininity. Well, what hits the target better than a charming trouser suit?
Awaken your sensuality and let yourself be pampered by amazing Italian materials. We guarantee you will not want to take them off. Each of us has the opportunity to find exactly such a piece of clothes that expresses personality, supports self-confidence and pleases the senses, for example, at an important meeting. No wardrobe should lack a perfectly fitting women's suit, ideally in a color that fits your character, or even better, the occasion where you want to wear it. In addition, these pieces are incredibly comfortable. When chosen correctly, they will underline the curves of your body without being too revealing or intimidating.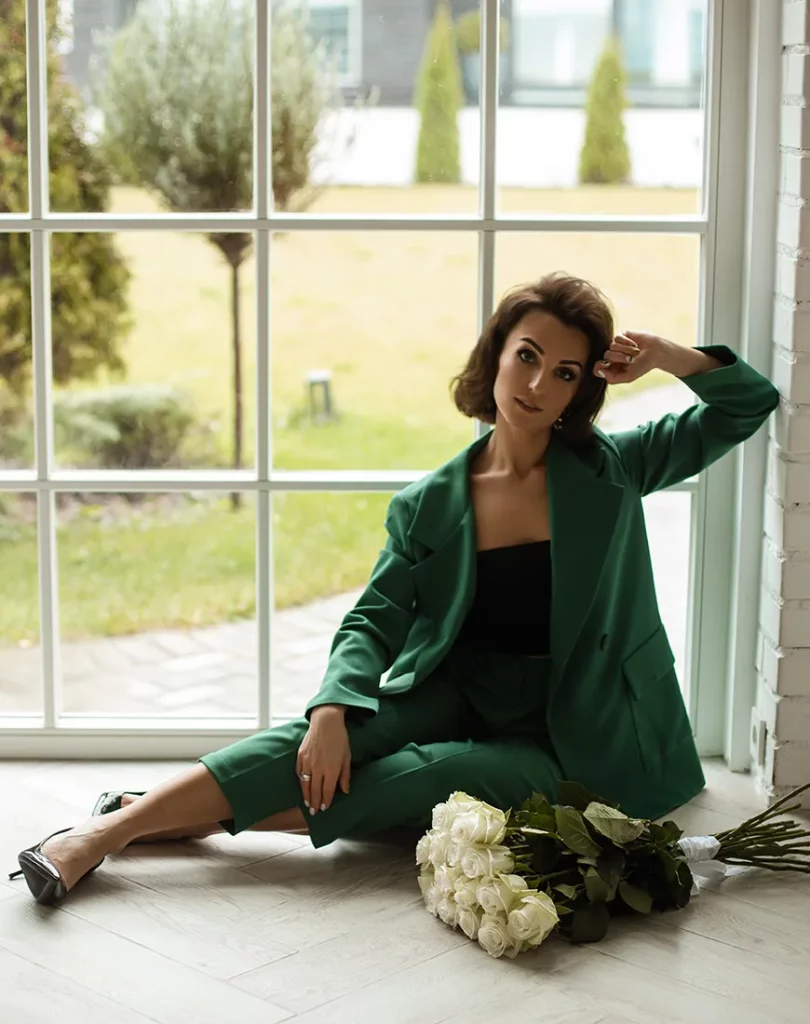 Summer full of colors and energy.
This summer calls for the shades of green. A color that is nothing less than a symbol of life, freshness, youth, nature and hope. Awaken the goddess in you and let your women's elegant suit speak for itself. Finish your outfit with a blouse in a soft pastel shade and know that wherever you will go your style will not be left unnoticed.
Don't fancy bright colors? White will never go out of style. On the contrary, by its very nature of cleanliness it makes a precisely sewn jacket and fitted trousers stand out. In addition, it tends to make a positive impression on the surroundings, and the possibilities of combining it in different types of stylisations are endless.
If, on the other hand, you are an extrovert and you are looking for something that speaks up, the plaid pattern is an ageless classic. It leaves no one in doubt that the owner of this costume is a confident woman who is not afraid to step out of line.
With love,
Your BeWitch