Helena from Fler.cz picked the most interesting platform newcomers and asked them about what inspires them, how they create, and what is the story behind their brand. BeWitch is pleased to be picked as one of those four brands and Ivona answered all the questions in the translated interview below.
What is the story of your work?
A few years ago, I read a book by Blake Mycoskie (Start something that matters, 2011), which I borrowed from my good friend. At the time, I had no idea what I wanted from life. Thanks to the story in the book, I realized that I wanted to create something that would make people happy, and at the same time it would help children. As I traveled the world for many years and lived in a different country every few months, I realized that it does not matter where one is born, but whether one gets the opportunity and the right conditions to develop the talent and use the potential – I think every child should be given this opportunity.
I could not find my product for more than three years. The reason was simple, I didn't believe in me. I thought I could never come up with something new because everything already existed, and at that moment I realized that it is not a matter of coming up with something completely new. It is about bringing something that matters, something that I put my heart in, and that will make this world a little better, at least for a small number of people.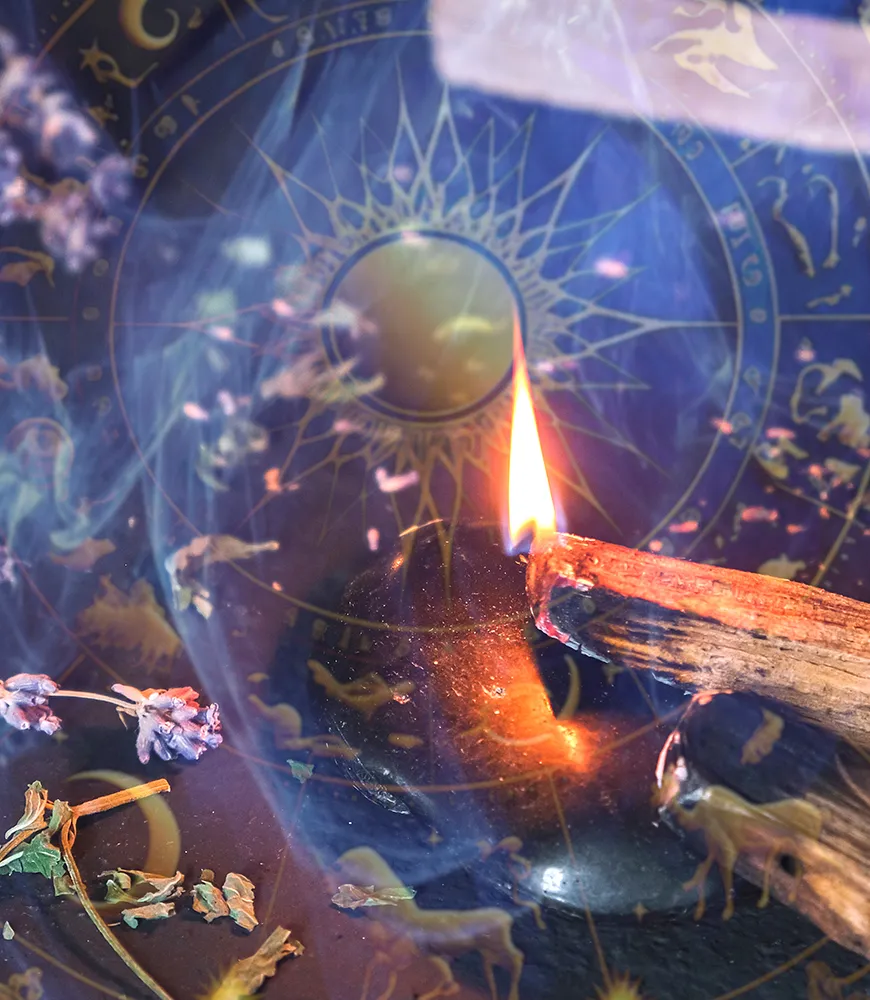 That was why I decided to combine what I have a talent for – drawing; what I have a passion for – elegant fashion; and what I am deeply interested in – magic; with what I consider to be my life purpose – helping others. For two years, I was looking for a women's suit that would meet my requirements for quality, timeless style and uniqueness, and would still be comfortable and affordable at the same time. One morning I woke up and asked myself – why don't you design it and sew it yourself? And so it happened! Of course, the women around me immediately started asking about my suits and told me that they had a similar problem finding a suitable one for themselves. So the idea to establish BeWitch came to my mind and I'm very happy that people enjoy it and they really like it.
Otherwise, I have studied Sinology (Chinese) at MUNI in Brno and Asian politics at the University of London, so I have no creative education other than an elementary art school. I learned a lot when I worked in Prague for a year and a half in the field of art sales, where I met many interesting women who inspired me to go my own way.
What is it like when you sit down to create?
My creative process is quite lengthy. First, I think everything through in detail on walks in nature, or at any free time I have (during breakfast, lunch, most often when I travel or drive). Only when I have a very clear idea of how I want things to look like will I close myself at home and put everything on paper. At that moment, when you already know exactly what you want and how you want it to be, it goes relatively smoothly – exactly as in life. ????
When I put down the pencil, I send it to my mother and 2-3 closest ladies, with whom I know I will get a constructive opinion. Then I send it to my closest male friends and ask for a male opinion, because I want my models to be not only attractive for women, but also sexy for men. ???? When I fine-tune things so that I'm satisfied, I feel great because I know that it will make many women happy and thanks to something I've created, they will feel divine, whether at work or on a date!
What do you think is most important for the creative process?
For me, it is me-time and harmony. Creativity comes to me at the moment when I switch off from everything and everyone, at least for a few hours and just sit somewhere, look at the nice views, or watch the life around me without thinking about anything at all. The power of the present moment definitely has something in it! I love company and I love my friends and family, but I also love my time for myself and I like to choose carefully how and with whom I want to spend my time.
And what influences and accompanies you in your work?
As I mentioned, what affects me the most is how much time for myself I have, and what is my current internal setting. What also influences me a lot is the everyday magic. ???? I love candles, I collect and dry various plants collected in my grandmother's garden or in nature, and I follow the moon phases. I am also fascinated by various magic practices in the world, I have quite interesting experiences from various rituals in Bali or Brazil.
Where do you usually create and how does the process look like?
I have my own corner, a dining table, which in the time of inspiration turns into an organized chaos. I spread things out on it and often leave them "ripe" there for days.
When the designs are clear, I'll get an idea of ​​the type of material and colors I want to use. At the moment I am a bit limited in fabrics due to the situation in the world, in the future I plan to buy fabrics in person on my travels around the world and sew limited editions associated with specific places I visit!
When I have fabrics, I move to my skillful tailor Terezka, who in the past sewed for well-known Prague designers. There is a long process of cutting, testing and sewing, until it corresponds with my idea of the ​​style and her idea of ​​quality. I usually do not limit this process in time and I leave it as much time as needed, because I want the final product to be really high quality. During the whole process, we are assisted, as the right witches, by Terezka's black cat Bruncifal, whom she took from the street, and with whom I often fight for threads or cut pieces of cloth! :-))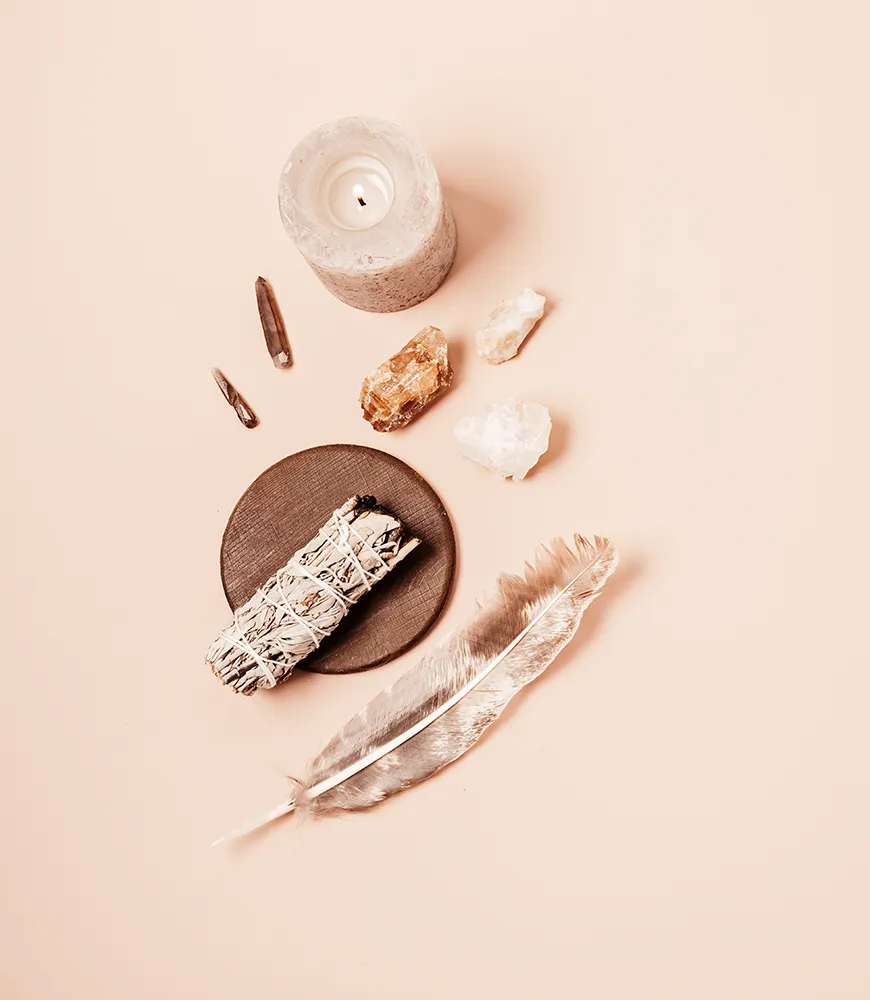 What does your product journey look like?
I had a very clear idea about the style and photography from the beginning and I can promise that other collections will definitely be shot in a similar style. We took photos with my good friend, professional photographer and cameraman Raymond Petrík in Liptov region (Slovakia), where I grew up. Half of the photos are taken in nature, because it evokes the connection between woman and nature, as well as her power and beauty, which comes from her natural environment.
We took the rest of the photos in the Zaynah beauty salon, which belongs to my good friend. She also took care of my visage.
I also thought about the accessories. I knew I would like to combine my clothes with Magalea, because not only do I love their beautiful floral accessories, but they also go well with my vision of where I want BeWitch to go. Elegant costumes would not be possible without quality high heel shoes, and for me Catherine Mullier, which are also worn by Slovak president Zuzana Čaputová, was a clear choice. Katarína Sasíková, who founded the brand, is also a great inspiration for me. I was honored to connect with such great women and I hope it wasn't the last time.
Do you like Fler? What specifically fascinated you about it?
I think Fler is great a great platform otherwise I would never put my suits there! :-)) I really like the way brands can present themselves there, and I also really like the design of the whole website. It's such an escape from the classic websites full of commercial fast-moving goods without a soul. Thank you for that Fler!
Any inspirational content you would like to recommend to others?
I admit that I'm not much into articles and videos, but I can definitely recommend some great books that changed my life aspirations:
Blake Mycoskie – Start Something that Matters (a book that inspires you to go your own way, live your dreams, and show you that the most important thing is to start)
Eckhart Tolle – The Power of Now (a book that will make you want to stop for a moment and just be – when you find out how liberating it is, you'll fall in love with that feeling!)
Amy Morin – 13 things that mentally strong people don't do (a book that will teach you to believe in yourself a little more and set yourself on a positive wave)
Stephen R. Covey – 7 habbits of highly effective people (a book that will teach you to prioritize and manage work and tasks more efficiently, leaving you more time for yourself)
… I can continue like this indefinitely, if anyone wants more inspiration, I would be happy to recommend more.
Sometimes I find a lot of inspirational content on Pinterest or Instagram under various hashtags. I am also inspired by beautiful and intelligent women such as Amal Clooney, Blake Lively, Michelle Obama, Priyanka Chopra, Cate Blanchett or Anne Hathaway.
What do you consider to be your greatest success so far?
My biggest success is that I am 28 years old, I am healthy, happy and I can work on my dreams and live a life that fulfills me. I am very well aware of how lucky I am. Professional achievements are amazing, but I only take them as something that allows me to be where I am now, and I don't want them to define me.
And your big dream?
My dream is to have a partner design shop in New York, where I would be able to sell my designs or the place even could be mine (who knows). J In addition, I would like to set up my own foundation for children, so that I could help right where it is needed and work on my own projects.
The Czech original of the article accessible at Fler.cz.