Are you stuck with the what-to-wear to work question every Monday? Have you run out of ideas? The basis of a modern capsule wardrobe are high-quality and classy pieces that can be easily combined with each other. That leaves you with as many options as your imagination allows.
We all know it well, the beginning of the work week is difficult and you need to motivate yourself a little, plan your tasks and generally get started! Whether you have your workplace in a traditional office or you work at the local cafe, in order to work calmly and efficiently, you must first feel comfortable in your own skin. And that you definitely will in your favorite color silk dress. In this kind of dress you will be hot, but you will definitely not feel hot. You can wear comfortable sandals or trendy slippers with them. If you need to look a little more formal, swap out the slippers for comfortable leather heels. A simple dress, a fresh look, and a touch of summer wherever you go – that's all you need.
Formal or informal?
The second half of the week usually belongs to meetings, various work meetings and new opportunities associated with them. For such running around and demanding planning, a charming women's trouser suit will work best for you. You can easily pair it with a light blouse and a high-quality handbag. Already know you're in for a less formal lunch? Leave the shirt at home and go for a simple white cotton T-shirt. Don't be afraid to treat yourself and your feet to some comfort and wear complete the look with white sneakers. As you will be moving around the city a lot, you will definitely appreciate this styling. The good news is you will still look professional in such an outfit, but at the same time you can go out for a coffee with a friend or walk your dog right after work.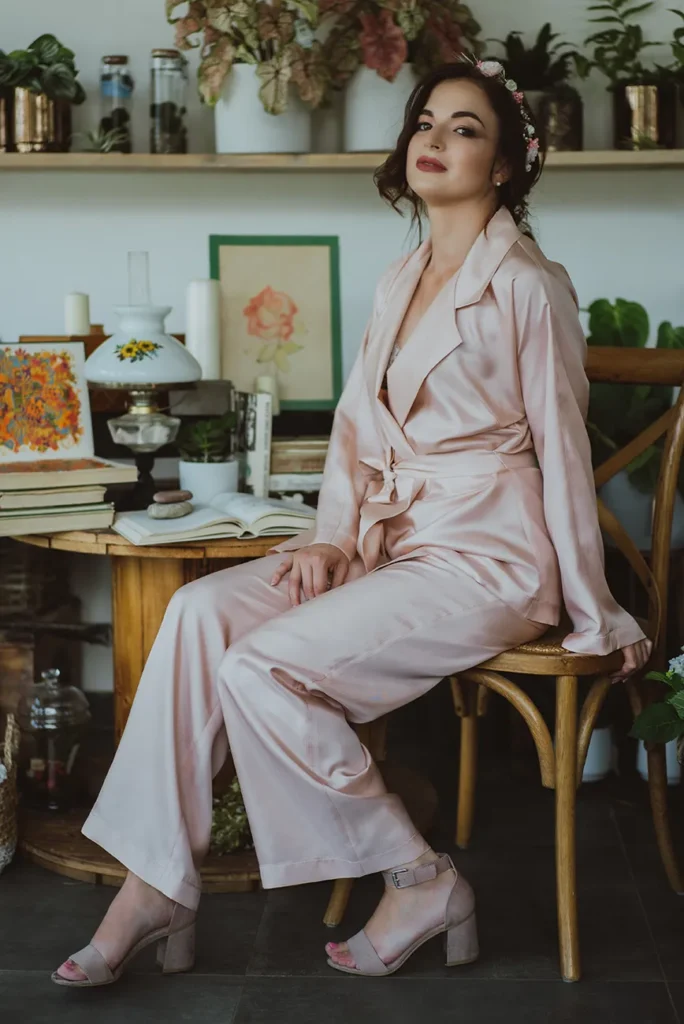 Are casual Fridays at work your favorite? It doesn't have to be just jeans and a T-shirt. You can finish your work projects and catch up on leftovers in something comfortable such as loose trousers, a tank top or airy silk dresses completed with fashionable strappy sandals. Take advantage of the informal atmosphere and choose unconventional accessories. A crazy summer knitted bag, flower earrings, or a denim jacket with embroidered applications? It's Friday – everything is allowed!
With love,
Your BeWitch