Late July and early August brings the season of Lughnasadh (elsewhere called Lammas), or harvest and gratitude. The fields are worked from dawn to dusk to harvest wheat, corn and other crops. Let's forget about modern agricultural technology and return to the true essence of this beautiful season.
The feast of Lughnasadh is halfway between the summer solstice and the autumnal equinox and is usually celebrated around August 1st. Its tradition dates back to ancient Celtic culture, when the harvest season was accompanied by a celebration of the abundance and gifts of Mother Earth. Among other things, these festivities are closely related to human gratitude, hospitality and friends' meetings. Since ancient times, ceremonies, tribal gatherings and also weddings have been held around the Lammas festival – no surprise if this joyful event awaits you, you subconsciously lean towards an August date. What is more, you definitely won't regret it. Our ancestors already knew that during this season the weather is stable and the local fruits and vegetables ripe for harvesting, so you are guaranteed the freshness of a huge variety of food.
Decorate yourself with meadow flowers.
What better way to show gratitude than by connecting with nature. Whether you're attending a big event like a wedding or just going to a summer party, take inspiration from the past and decorate your hairstyle with a braided meadow flower wreath accented with ears of corn. Make it yourself, or buy a ready-made piece that you can then wear for example to summer festivals. The harvest wreath was said to have magical powers and was a symbol of the sun, fertility and abundance. Do you want to adjust the rest of the outfit to perfection? Focus on symbolic summer colors – yellow, gold or burgundy. Believe that you will be unmissable and you will literally shine.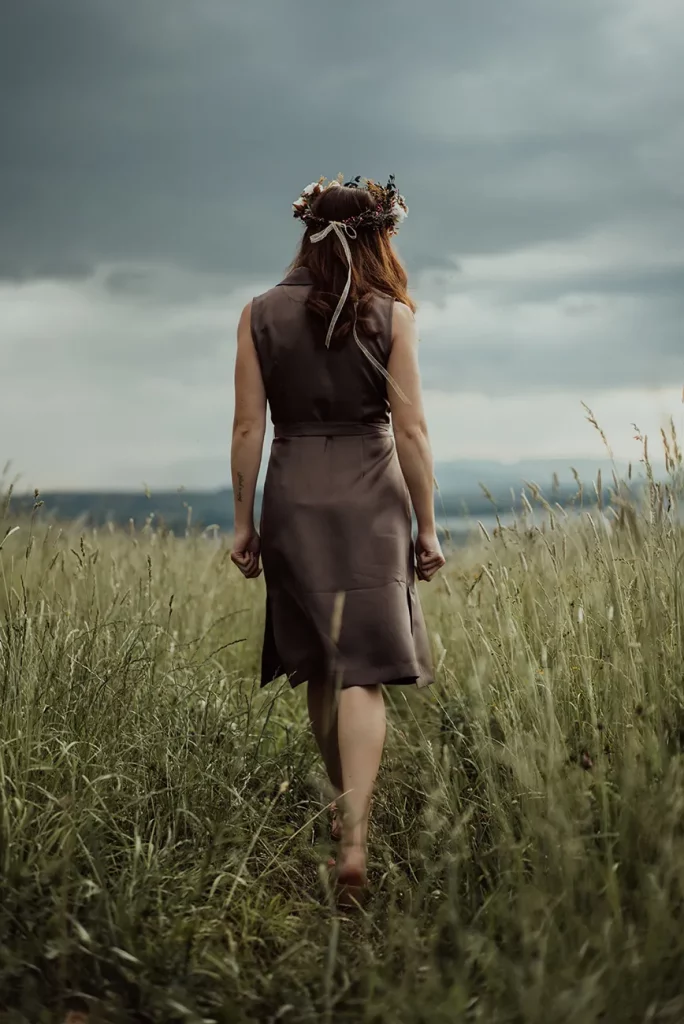 Do you love natural decorations? Get inspired by the symbol of Lammas and decorate your home with vases full of sheaves of grain, or just place ears of corn in decorative bowls around the room. But it is still mainly time devoted to social enjoyment. Therefore, organize a picnic for friends or family. And since baking bread is typical for this gratitude period, surprise them with a warm and crispy loaf, a home-baked piece, that you can sprinkle with a little bit of salt.
With love,
Your BeWitch