Before the term body positivity caught on and became one of the most commonly used phrases, it was primarily a name for a movement. A movement that called attention to society's unhealthy attitude towards the human body.
After the era of Twiggy, Barbie and other icons whose proportions most people will never even come close to. Body positivity movement is a fresh air and a welcomed change not only in the fashion industry. It doesn't encourage us to look like someone else, but to come to terms with our body, like it and value ourselves. However, body positivity in no way defends or promotes obesity or the health complications associated with it. Quite the contrary! It was responsible for the inclusion of plus size sizes in fashion stores and plus size models in regular campaigns. All to motivate women to do sports. In the end, we all know that it's not important what sport you do, but how you feel about doing it. Body positivity movement thus supports the fight for a healthy body no matter what it looks like. This includes indulging not only in exercise, but also in healthy food, in order to maintain both mental and physical well-being and balance.
Why are we talking about the body positivity movement? Now is the time to think about how we perceive not only ourselves, but also others and what it says about us. We can observe a very encouraging trend on social media, where famous personalities slowly but surely stop hiding behind filters and poses. They now proudly show the world their own insecurities, whether it's a few extra kilos, acne, wrinkles or a little cellulite on their thighs.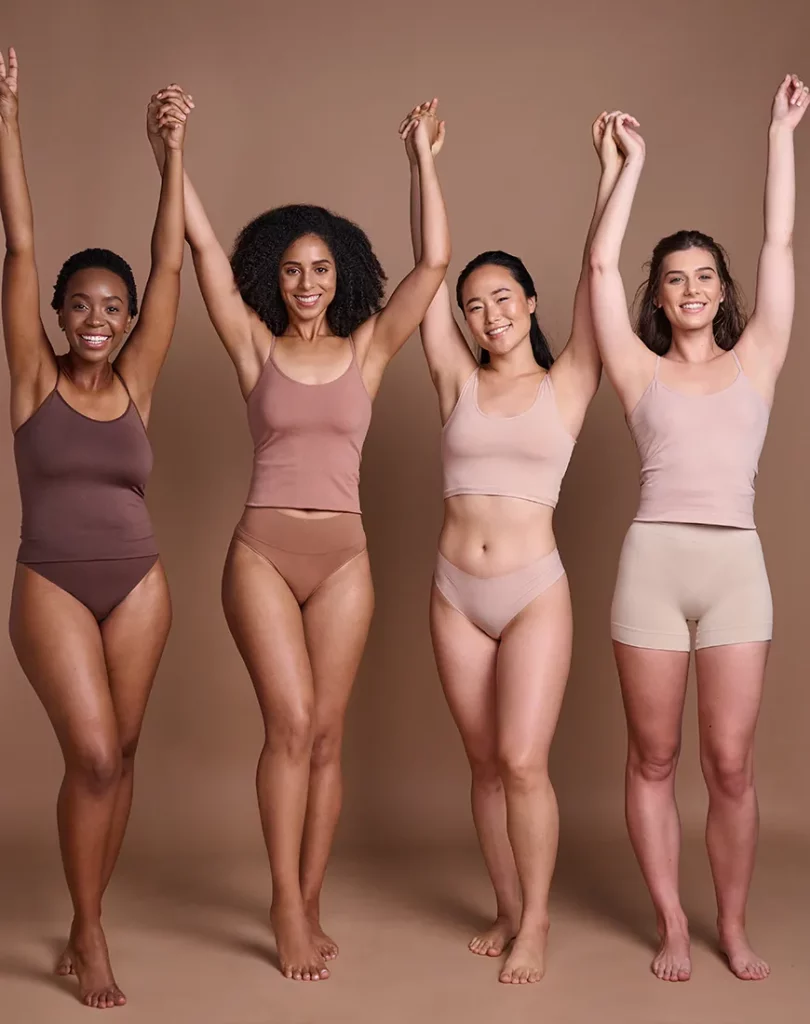 It´s all about how you feel
Like all changes in society, this one has to start with each of us. Whatever is troubling you internally, stand in front of the mirror and thank your body for everything it has done for you so far. Appreciate your beautiful hands, amazing feet, gorgeous lips and continue as you please. You will see that over time the distorted perception of your own imperfections will change and you will begin to look at yourself differently. You will see yourself as a woman who deserves love and admiration from you and those around you, as a woman who is not and has never been imperfect. And that is exactly where the beauty and uniqueness comes from – it's all about how you feel about yourself.
Work on your self-esteem by taking care of yourself. Allow yourself to be pampered and rewarded. Go get a new haircut, buy something nice to wear, for example at BeWitch – you will see that in a new perfectly fitting piece you will feel confident and beautiful, no matter what was bothering you before.
With love,
Your BeWitch